Here at The Fellowship, Missions is not just something we do – Missions is who we are. It is our desire that every member of The Fellowship share the good news of Christ in their world. With a Christ-centered lifestyle, you will affect change wherever you are. God has given each Believer a sphere of influence, and as you go out, in His name your life preaches this good news of Christ.
The Fellowship is in active relationship with ministry leaders, not only here locally, but around the world.
As a member of The Fellowship, there is a place for you in this work. It is through the active participation of each member and friend of The Fellowship that we continue to impact the nations. Praying, giving, serving, and going are set before you, and all will position you to see the glory of the Lord as He moves.
Our Missions Department is here to help you learn more about our work, both locally and around the world. We are also here to help you find your place in this work, and then to train you for more effective ministry.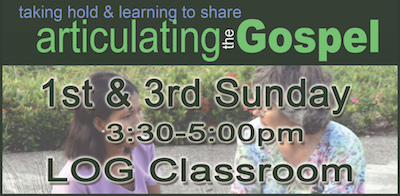 One of the requirements to be a part of a mission team sent out by The Fellowship is that you must have articulation of who Christ is for us and what He has done for us. In this class, we endeavor to gain articulation of the message of Christ and His cross as preached here at The Fellowship. Join us for an interactive session as we are pursuing a greater apprehension of the Gospel of Christ.
WHEN: 1st & 3rd Sunday/3:30 p.m.-5:00 p.m.
WHERE: Class is currently meeting online only via Zoom.
TEACHER: Susan Liberto